Bakuten Shoot Beyblade: Kyoujyu's Sound File 1 is the first original soundtrack for Bakuten Shoot Beyblade 2000.
Tracklist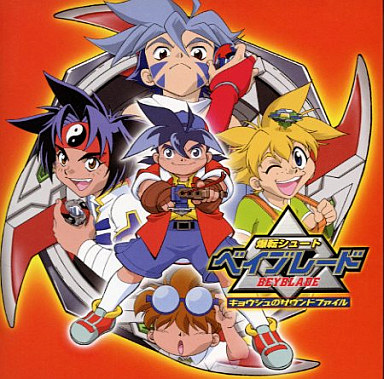 Fighting Spirits (TV Version) by System B
Prologue
Gather! BBA Team
Early Day
Seasonal Opening! Super Battle Tournament
A Chill Running Down
GO!!
Seiryū (Dragoon) Appears
Daichi's Scream
Dash! Flip!
Suzaku (Dranzer) Resides
Beyond The Battle Far Ahead
Lurking Mystery
EAR CATCH 1
Good Morning Friends
Well Then....
Back Then....
Oasis
The Aloof Man
Byakko (Driger) Howls
Black Shadow
Genbu (Draciel) Burns
In the Middle of a Dream
EAR CATCH 2
Rain of Sadness
Hi! China
Ancient Continent
The Astounding White Tiger Clan
Goodbye My....
What's the Next Thing
Epilogue
Cheer Song (TV Version)
Community content is available under
CC-BY-SA
unless otherwise noted.