Jurassic World: Dominion Dominates Fandom Wikis - The Loop
Play Sound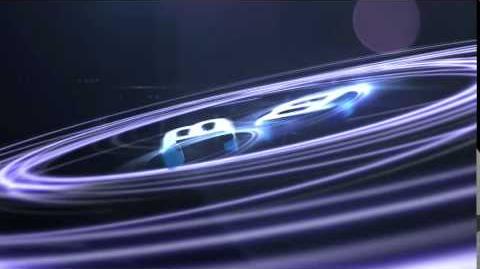 Beyblade Burst (ベイブレードバースト, Beiburēdo Bāsuto) is the third generation of the Beyblade franchise, succeeding the Metal Saga. The series launched in Japan on July 15, 2015 alongside two DX starter packages, two starter tops, four booster tops, a new stadium and a new BeyLogger tool.
Premise
Burst System
Beyblade Burst utilises a new "Burst Gimmick", where a Beyblade top will explode when it has been weakened enough by the opposing Beyblade. Burst tops will be composed of three parts:
Energy Layer - The layer acts as the upper wheel of contact between two Beyblade tops. Each wheel has its own design with a preference to one of four types: Attack, Defense, Stamina and Balance.
Forge Disc - The disk is the main weight of the Beyblade and provides additional contact points for the top. The designs on these wheels will help the top in one of the four types.
Performance Tip - The driver is the bottom part of the Beyblade and serves as the basis of the new system. The Performance Tip determines the height of the Beyblade and the style of tip that the Beyblade spins on. When the Beyblade receives a large attack, the track bursts, loosening the grip keeping all the parts together to allow them to fall apart. This signifies that it has lost the battle.
The system also introduces a new Beystadium reminiscent of the Zero-G Stadium. The new stadium has barriers surrounding the entire stadium to protect players from bursting Beyblades and is a static BeyStadium.
The Light Launcher makes a return from the previous Beyblade generation, featuring a new design and new prongs, but retaining the ripcord functionality. A String Launcher will also be made available with B-08 Start Dash Set.
BeyCloud
Beyblade Burst reintroduces the Beypointer concept introduced in the Hybrid Wheel System, with a few alterations. Points are now tracked using a device called a BeyLogger, which will track the wins and losses of each Blader. After you are done battling, you can connect your BeyLogger to your smartphone or tablet's new BeyCloud app via the headphone jack to upload your results and determine your points and overall ranking. While wins and losses can be recorded from any match between two BeyLogger owners, points can only be earned from official shop tournaments.
Product List
Main article: List of Beyblade Burst products
Media
Anime
Main article: Beyblade Burst (anime)

Beyblade Burst Anime Extended Trailer
An anime has been revealed to be accompanied with the toyline. The anime is currently in production and will debut during the Spring 2016 anime season, beginning in April 2016.
International translations of the show are to be handled by Sunrights, a western subsidiary company of D-rights.[1]
Manga
Main article: Beyblade Burst (manga)
The Beyblade Burst manga began serialization in the August 2015 issue of the CoroCoro magazine, released on July 15, 2015 in Japan.
Trivia
References