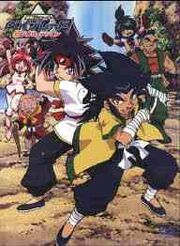 The Fang Tribe (牙族 Kibazoku) are a clan living in the mountains of China.
Information
Members of the Fang Tribe are all Nekojin, humans with cat-like characteristics or may even contain feline DNA. The Nekojins have many unique physical qualities which resemble a cat's features:
Their eyes are golden and turn to slits like a cat's when the nekojins are angry or tense.
They have pointy canines which resemble a cat's teeth.
Under their eyes, three lines are visible which could be a replacement for whiskers.
They have the ability to jump very high and land on their feet.
Known Members
Trivia
"Nekojin" has the Japanese word "neko," meaning cat. This can refer to their cat-like traits.
Community content is available under
CC-BY-SA
unless otherwise noted.