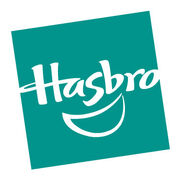 Hasbro
is an American toy company and the distributor and manufacturer of
Beyblades
in Portugal, the United States, Canada, and all other countries in the world except for Asian countries such as Thailand, Japan, China, Hong Kong, Korea, etc. They host tournaments along with other things. Hasbro is also famous for making other products such as the Transformers toys, My Little Pony, board games such as Monopoly and many more. They would be the best-selling toy company, had it not been for their rival, Mattel's Barbie toys.
Trivia
Hasbro beyblade names are based off the anime in America, not Japan, which has changed some beyblade names from their original Japanese name. For example, Rock Zurafa and Rock Giraffe, in the Japanese anime it's Rock Giraffe, but in the English anime.
It seems they will release the Metal Fury toyline with the old Metal Masters pieces. ie, Meteo L-Drago LW105LF into L-Drago Destructor LW105LF.
Hasbro also releases the new toyline of B'eyblade: Metal Fury and has seemingly changed the names of the beys.Big Bang Pegasis(original) into Cosmic Pegasus(new name)
For all the 4D beys that have 4D bottoms, they will probably change it to a track and bottom. It is unknown though. It has only been comfirmed for Big Bang Pegasus and L-Drago Destroy.
Community content is available under
CC-BY-SA
unless otherwise noted.