Mad Gasher 145S is a Beyblade used by Madoka in episode 22 of the anime, Beyblade: Metal Fusion. It is a variation of Mad Gasher CH120FS. Some Face Hunters are also seen using Mad Gasher 145F.
Mad Gasher 145F

File:MadCancer145F Japanese.png
Number:
Owner:
Madoka Amano
Face Bolt
Northern Cross
Energy Ring
Cancer (Gasher)
Fusion Wheel
Mad
Spin Track
145
Performance Tip
Flat (F)
First Appearance (Anime)
Episode 22
First Appearance (Manga)
Chapter
Type
Balance
Face Bolt: Northern Cross
The Face Bolt is "Northern Cross" but it was never released.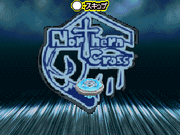 Energy Ring: Gasher (Cancer)
The Cancer Clear Wheel featured in Random Booster Light Vol.1 Mad Cancer CH120FS is of a brighter red, while the BB-55 Booster version is slightly darker. Both are identical in shape and weight.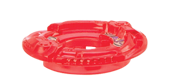 Fusion Wheel: Mad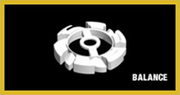 Mad is the light wheel equivelant of Dark. Dark has twelve spikes facing the clockwise direction. These protrusions are closely packed together with minimal space between each, resulting in an overall round shape. This shape hinders the Metal Wheel in two ways: its protrusions are not pronounced enough to provide sufficient Smash Attack, while the perimeter is interrupted too frequently for sufficient Stamina. Additionally, its weight is distributed over too large a surface area.
Spin Track: 145
145, along with its variants (C145, DF145, etc.), was once the highest Track available, until the 230 Track was released with Flame Byxis. It can be used in Stamina customs to great effect due to its tall height, which allows for more wobbling as the Beyblade loses its spin velocity. 145, as tall as it is, makes it easily susceptible to low Attackers; however, this should not be seen as a drawback because Stamina Types are not traditionally designed to be used against Attack Types.
Performance Tip: Flat
Flat, as it's name suggests, is a flat plastic Performance Tip and the pre-HWS equivalent of Flat Core (HMS) and SG Flat. (Plastic) The flat tip, gives it an offensive movement pattern but has a hard time retaining a flower pattern, due to being made of plastic, whereas Tips made of rubber like Rubber Flat have more grip to the Stadium floor. It has no use in Attack-Type customizations due to being outclassed by Performance Tips like Rubber Flat, Right Rubber Flat, and Xtreme Flat. Attack: 5 - Defense: 1 - Stamina: 1
Other Versions
Trivia
Mad Gasher 145F also has the same Facebolt as Storm Northern Cross 125FS.
Madoka saved Rock Leone with this beyblade in Beyblade: Metal Fusion/Fight.
Madoka only used it once.
Gallery