Metal Stone Faces are an accessory introduced in the Metal Fight Beyblade Zero-G Anime, Manga and Toyline. It is a variant of the Stone Face and can be obtained by various purposes.
Design
Metal Stone Faces follow the same concept as Regular Stone Faces; the Stone Face acts as a Screw/Bolt to keep the Beyblade tightened together. However, it is, obviously, made of metal. It focuses on an Octagonal shape, rather than a Hexagonal shape used in the previous HWS and 4D Systems. The Bolt also seems longer than its predecessor, most likely to deal with the occompaniment of new kinds of wheels.
Advantages
Disadvantages
Availability
Variations
Normal Ver.
Flame Red Ver.
http://www.toywiz.com/bbg14metalstonered.html#TB_inline?height=600&width=550&inlineId=eyInsets&modal=false
This is the Zero-G Metal Stone Face. It resembles the Metal fusion/Masters/Fury metal facebolt ver. 2.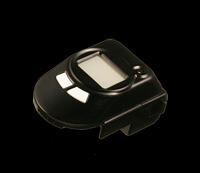 Aqua Blue Ver.
Trivia
Gallery
Community content is available under
CC-BY-SA
unless otherwise noted.