Midnight Bull 125SF is a Balance-type Legend Beyblade. It is a variation of Dark Bull H145SD and is the Legend version of Bull 125SF. It was re-released in a booster with new packaging without a Ripcord Launcher under Beyblade: Metal Masters.
Face Bolt: Bull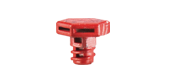 The face on this Beyblade depicts a Bull, which is represented by ''Taurus'' in the Zodiac symbols and one of the 88 constellations in space . Its coloring is slightly different from its Metal Fight counterpart and only shows a Bull, unlike the other Bull faces.
Energy Ring: Bull
Bull's original release color is red, and features a two-winged design with two small openings between each wing. It is the second heaviest Clear Wheel with excellent weight distribution. This makes it one of the best choices for HWS based Defense and Stamina customizations.
Attack: 3 - Defense: 3 - Stamina: 1
Fusion Wheel: Midnight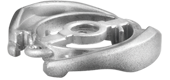 Based off the Pre-HWS bull, they do have similarities in the wings, both having large slopes and "nose rings". It shows great resemblance to Vulcan, the only difference being weight. Since Midnight's problem is the low weight it has; if it was made heavier, it would most likely do much better.
It is said that Upper-Attack is non-existent in Metal Fusion, but Midnight has been able to lift the opposing Bey into the air. Due to this, it may have some potential as an Upper Attacker or a Destabilizer. However, with head on attack customizations, Midnight has a lot of recoil, enough to knock it out of a stadium. If it is hit directly on the "nose ring," it has a huge amount of spin loss and almost always loses.
Spin Track: 125
The 125 Track is a midway between the 105 and the 145 Tracks. Utilized in mid-height stamina combos, it is more difficult to destabilize compared to 145 height stamina combos. It has declined in popularity as the choice mid-height track due to the release of T125 and D125.
Performance Tip: Semi-Flat (SF)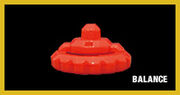 This tip is Semi-Flat. It provides a semi-aggressive movement pattern. SF exhibits increased Defense over the Sharp and Defense Bottoms due to the increased friction and rounded edges. The downside is that Stamina is decreased and causes the Beyblade to move around more, exposing it to an Attack type. The trade-off in stamina for stability makes it inferior to SD and D in terms of Stamina. Semi-Flat tip is usually used in Balance type Beyblades as it combines equal aspects of Attack, Defense and Stamina.
Used In Destabilizer Flame/Thermal Bull/Aquario 90 SF
Gallery
Trivia
Midnight Bull is the first Beyblade with 125SF Combo.
It's the first Beyblade to have a Midnight Fusion Wheel.
Community content is available under
CC-BY-SA
unless otherwise noted.