(2 intermediate revisions by one other user not shown)
Line 5:
Line 5:
 

!Hello

 

!Hello

 

|-

 

|-

−

| style="height:100px; width:65%;" valign="top"|''This is your user page. Please edit this page to tell the community a little bit about yourself!''

+

| style="height:100px; width:65%;" valign="top"|

 
+

''I am a pysological hippie with 20 years of experience from the International World Peace Movement. Iam the leader of the NoKings(9th) division.''

−

|[[File:User welcome image.png|150px|center|link=]]

 
 
+

|[[File:Untitled7563458734658732.png|thumb]]

 

|- style="background:red; text-align:center; font-size:big; color:white;"

 

|- style="background:red; text-align:center; font-size:big; color:white;"

 

!My favorite pages

 

!My favorite pages

Line 12:
Line 13:
 

|-

 

|-

 

|Add links to your favorite pages on the wiki here!

 

|Add links to your favorite pages on the wiki here!

 
+
−

* Example: [[Beyblade Wiki]]

 
 
+
−

* Favorite page #2

 
 
+

* TBA

−

* Favorite page #3

 
 
+

* Classified

 
+

* Classified

 

|Add links to your friends' user pages!

 

|Add links to your friends' user pages!

 
+
−

* <nowiki>[[User:Example]]</nowiki>

 
 
+
−

* Friend #2

 
 
+

* This Unmaster plays solo.

−

* Friend #3

 
 

|}

 

|}

 
+

[[File:ITSASNAKE.png|thumb|ITS A SNAKE]][[File:Help2.gif|thumb|left|17px]]
---
Latest revision as of 21:49, 1 July 2012
About me
Hello

I am a pysological hippie with 20 years of experience from the International World Peace Movement. Iam the leader of the NoKings(9th) division.

My favorite pages
My friends
Add links to your favorite pages on the wiki here!




TBA
Classified
Classified

Add links to your friends' user pages!




This Unmaster plays solo.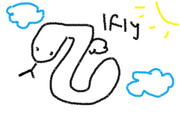 Community content is available under
CC-BY-SA
unless otherwise noted.