Hi everyone, I don't do this wiki a lot because I am #1 on Beyblade Answer Answers.Since their is only me and a Wikia Contribirter, I have to spend more time on it.I am asking you guys if you can help us on that to only with the two of us.
All About Me!!
I am looking forward to answering lots of questions on Beyblade answer and I also have a account on Beyblade Wiki.I also I like games on the wii and ds like Mario games and other stuff like Bakugan.
Age = Don't know
Hair = Regular
Clothes = Regular
Occupation = The same as Yours
Birthday = Ferbruary 14
Live = Houston, Texas
Beyblade Battles.com
I am an Expert Blader on this website, I mostly win all my battles. I am Level 19 and my Username is Inferno Pegasus 1302.I'm the best when it comes to the Spark FX stadium and Destroyer Dome.If you battle me, you'll figure out my secret on how I beat people and try to do the same thing but still lose.This secret is unstoppable!!!You can never ever beat me!
Favorites
My Favorite Beys are Wing Pegasis, Diablo Nemesis, and Gladiator Bahamdia.
My
Favorite
Characters
are Ryuga, Kyoya, and Kira.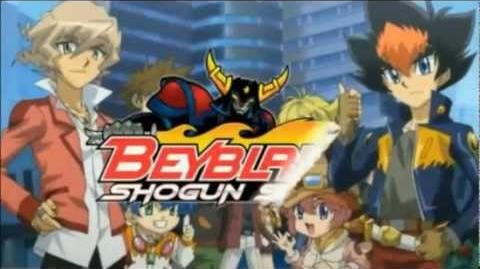 My Favorite Video Game is New Super Mario Bros U.
My Beys and Beywheelz
Here are Beys and Beywheelz that I have ,
Metal Fusion
Lightning L-Drago 100HF
Earth Eagle 145WD
Burn Fireblaze 135MS
Rock Leone 145WB
Storm Pegasus 105RF
Metal Masters
Ray Striker D125CS
Hades Kerbecs BD145DS
Twisted Tempo 145WD
Meteo L-Drago LW105LF
Flame Byxis 230WD
Evil Befall UW145EWD
Grand Cetus WD145RS (Blue)
Gravity Destroyer AD145WD
Galaxy Pegasus W105R2F
Flame Serpent SW145F
Metal Fury
Cosmic Pegasus W105R2F (Hasbro)
Cosmic Pegasus F:D (Takary Tomy)
Fang Leone 130W2D (Hasbro)
Fang Leone 130W2D (Takary Tomy)
Forbidden Enois ED145FB (Hasbro)
Hades Crown 130FB (Takary Tomy)
Blitz Striker 100RFS (Takary Tomy)
Diablo Nemesis X:D (Takary Tomy)
Scythe Kronos T125EDS (Hasbro)
Scythe Kronos T125EDS (Takary Tomy)
Jade Jupiter 130B (Hasbro)
Variares 145WB (Hasbro)
Variares D:D (Takary Tomy)
Phantom Orion 145ES (Takary Tomy)
Phantom Orion B:D (Hasbro)
Death Quetzalcoatl 125RDF (Takary Tomy)
Kreis Cycnus 145WD (Takary Tomy)
Flash Sagggitaro 230WD (Takary Tomy)
Cosmic Pegasus F:D (Hasbro Hyper Blades)
Fang Leone 130W2D (Hasbro Hyper Blades)
L-Drago Destructor F:D (Takary Tomy)
L-Drago Destructor F:D (Habsbro Hyper Blades)
Death Quetzalcoatl 125SF(Hasbro Hyper Blades)
Phantom Orion B:D (Hasbro Hyper Blades)
Duo Ice-Titan 230WD (Takary Tomy)
Shogun Steel
Samurai Ifraid W145CF
Shinobi Saramanda SW145SD
Gladiator Bahamdia SP230GF
Dark Knight Dragoon LW160BSF
Gurdain Reviser 160SB
Berserker Begiradoes SR200BWD
Bandid Goriem DF145BS
Samurai Pegasis W145R2F
Others
Dark Libra ED145SD
Nightmare Rex SW145SD
Poisen Scorpio M145Q
Galaxy Pegasus W145R2F (Red and Blue)
Meteo L-Drago LW145LF (Brown)
Ultimate Meteo L-Drago Rush 125SF
Electro Striker
Electro Destroyer
Tornado Leone
Counter Leone 145D
Sleath Battler Tempo
Sleath Battleer Kerbecs
Wing Pegasis 90WF
L-Drago Guardain S130MB
Beywheelz
Soaring Wing Pegasus
Doom Fire L-Drago
Toxic Stinger Scorpio
Claw Sheddar Kerbecs
Slash Warrior Destroyer
Community content is available under
CC-BY-SA
unless otherwise noted.