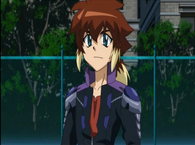 Hi, I'm Byxis. If you like Beyblade Battles, Reviews and Unboxings, please check out my YouTube channel: SuperBakuganreviews
If you are a member of the WBO (World Beyblade Organisation) you can find me, my name is Striker.
Thanks!
My Beyblades:
Cyber Pisces 85RF
Cyber Pegasus 100HF
Storm Aquario 105RF
Rock Scorpio ED145SD
MF-M Earth Bull GB145WD
Thermal Gasher C145FS
Earth Serpent DF105BS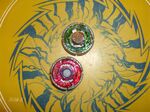 Burn Phoenix 135MS
Meteo L-Drago LW105LF (Ultimate Reshuffle Set ver.)
Meteo L-Drago (Rush) 105RF (Ultimate Reshuffle Set ver.)
MF-L Rock Aries T125JB
Lightning L-Drago 125SF (Hasbro Recolour)
Burn Virgo DF145ES
Rock Giraffe R145WB
Galaxy Pegasus W105R2F
Stadiums
Hasbro Pegasus Thunder Whip Stadium

Will be getting:
My favorite Beyblades
Gallery
Screw Capricorne 90MF VS Basalt Horogium 145WD
Community content is available under
CC-BY-SA
unless otherwise noted.