| | | |
| --- | --- | --- |
| | This user was Beypedian of the Month in May 2012 | |
"
Knowledge comes from failure, not success!
"

—Abraham Van Helsing, Dracula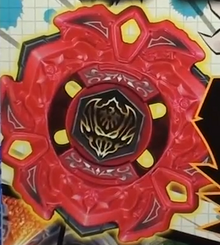 I'm King (you can call me Kingaroo or Kingalicious), and if you're reading this, then you must be a very cool person. I make rage comics and I put them on Facebook and on the Wiki. I am a redditor and my username is LeGreatCornholio. Uhh... my favorite character of all time is Ray Kon and my favorite bit-beast is Draciel, Draciel F being my favorite blade. I'm an awesome troll *insert troll face here* and normally, I'm trolling with these people:
XD1241 (now NecromancerXD, may his former name be held in our hearts forever, no hom* though)
FastBlade5035
And probably some others who I may or may not have mentioned due to some bad memory (I remember things from a long time ago well though)
I like to edit all of the grammar, punctuation, capitalization, and spelling errors on the wiki, so that it looks clean and professional. Let's see, my current beyblade on Fanon is Xenon Ra R:X and I have a story called Beyblade: Wild Force because I LOVE WILD FORCE!!!!!! I used Egyptian gods because I read the Kane Chronicles and it tells a lot about ancient Egypt. Not only that, but I'm a HUGE fan of the Gregor the Overlander and Inheritance Cycle. Oh yeah, and I'm trying to beat Ed in edits, since he has the most edits as of now.
Rage Comics
The In-Rush
There is a period of time in which there was an in-rush of n00bs that joined the wiki (not naming names). As I recall, it happened back in November of '11. My internet was down for about 2 weeks because I moved. When I was active again, wheee doggy, there was a bunch of n00bs frolicking about. They were all over Fanon, and it got me re-addicted (I curse the day they joined). Well, for now, the In-Rush has died down and people join regularly. So now, you'd constantly see me saying "Back in my day..." during a large chat.
The Neo In-Rush
By far, this In-Rush was the most catastrophic and happened very recently. Its effects are still lingering, too. After the November In-Rush, there was another one. This one happened in mid-January to February. I am still shocked at how fast they joined.
Community content is available under
CC-BY-SA
unless otherwise noted.