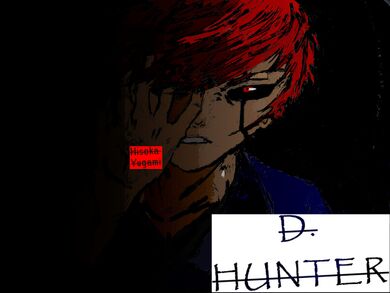 INTRO
"Life only becomes better by how you pursue it. We live life to fulfill what we belive we are here to do ( Dreams ). That what makes life worth living."Kyoya1hakim (talk) 05:49, October 31, 2012 (UTC)
BACKGROUND
You can call me Hakim or Kaizo which ever you perfer. I'm a serious guy when it comes to life, or atleast that's what others say about me.  This is because i don't over exaggerate at whatever life throws at me. That's all you need to know about me. Never really had any friends was always considered a lone wolf. I guess I really don't care to make friends  any way.
FRIENDS AND ENEMIES
Friends:
Auralightmessmore
MY FAVORITE BEYBLADES
Being a Manga artist
As you can see i like to draw and I'm planning on one day moving to Japan to become a manga/anime artist.
My Shows will be:
D.(dot) Hunter
Rapid Mechanism
MY ART AND FAVORITE PICTURES
MY FAV PAGES
Community content is available under
CC-BY-SA
unless otherwise noted.