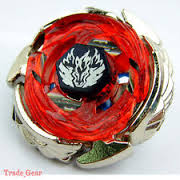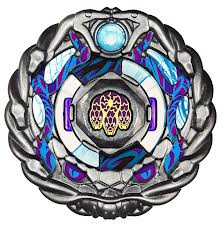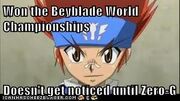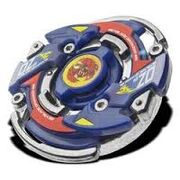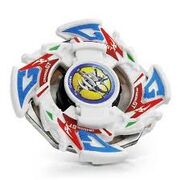 About me.....

MINI MINOTAUR SONG (feat. Tobuscus & Tim Tim)(01:40)210 views
Beyblade 2000 Opening - Fighting Spirits    
Hi, my name is William. I am a HUGE fan of beyblade and Tala Valkov's #1 idol. I love Gingka, King, Ryuga, Yu, Masamunae, Toby, Tsubasa, Aguma, Dynamus, Tithi, Wales Jack Dan and Reiki and Nile! My friends are ElementQueen, Chris The Crafting Saiyan, Ryan (a wiki anon), Wolfiethezwolf and NemesisPrime99. I also love Screw Lyre ED145MF, Storm 105RF/Cyber 100HF/Galaxy W105R2F/Big Bang F:D/Wing Pegasus 90WF, Earth Aqulia 145WD, Ray D125CS/Blitz Unicorno 100RSF, Vulcan Horuseus 145D, Flame Libra T125ES, Variares D:D, the L-Dragos (Lighting 100HF/Meteo LW105LF and Destroy F:S), Sythce Kronos T125EDS, Death Quetzcoatl 125RDF, Grand Ketos WD145RS, Evil Gemios DF145FS, Killer Beafowl UW145EWD and Jade Jupitar S130RB!

My favorite pages
My friends
Add links to your favorite pages on the wiki here
Add links to your friends' user pages!




[[User:Example]]
Friend #2
Friend #3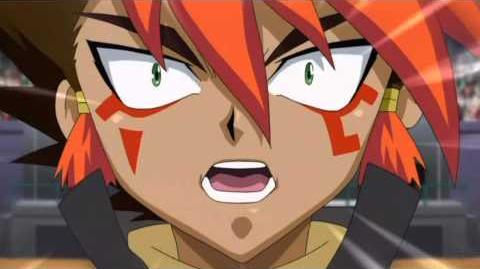 My bio as of 8/29/13
YO WHADDUP PEEPZ! It's me, 2662Cl4w5hot, the guy who's named after a Zelda item! 
LIKES
Beyblade
Legend Of Zelda (ALL HORUSEUSHECKIN 16 YO!)
Cats! :)
Bastet, Ra and Horus and Isis/Orisis and..... ANUBIAS!
DISLIKES
Dogs :(
Evil people (like Kira, Yoshio, and Rago! Although Cyncus seems chill :) he's cool)
NOOBS!
ITUNES!
IPHOTO!
FAVORITE BEYS!
Vulcan Horseus 145D
Evil Befall UW145EWD
Lightning L-Drago 100HF
Kreis Cygnus 145WD
Earth Eagle 145WD
Blitz Unicorno 100RSF
Phantom Orion B:D
Big Bang Pegasus F:D
Beat Lynx TH170WD
Wing Pegasus 90WF
Flash Saggiatairo 230WD
Meteo L-Drago LW105LF (Including Ulitimate Rush, Assualut, you know what I mean)
Flame Sagiitario C145S
Burn Fireblaze 135MS
Burn Wolf SW145WD
Evil Gemios DF145FS
Grand Ketos WD145RS
Grand Ketos T125RS
Zero-G
Pirates Killerken A230JSB
Archer Gyrph C145S
Shinobi Saramanda SW145SD
Theif Phoenic E230GCF
Bandid Genbu F230TB
Pirates Orojiya 145D
Guardian Revizer 160SB
Beserker Berigados SR200BWD
Synchrome
Orojiya Wyvang 145EDS
Killerken Balro A230WB
Orojiya Revizer 160SB
Gryph Dragooon SA165WSF
Plastic Gen (BTW I call basic beys with a 1 at the end)
Trypio 1
Trygle 1
Wolborg 4
Dranzer GT
Dragoon V2
Dracial G
Cyber Dragoon
Rock Bison
Driger V2
MY COLOR COMBOZ!
The Bey Of The Red Sun- Cosmic Gemios TR145R2F
Goth Bey- Vulcan Kronos ED145W2D  
Friends!
Wolfiethezwolf
Chris The Crafting Saiyan 
ElementQueen
LumiousLucinda
Conticha
Favorite Bit-Beasts
Dragoon
Driger
Salamoyon
Unicoylon
Falborg
Wolborg
Sharkrash
Flash Leopard
Cyber Driger
Cyber Dranzer
PICZ AND FUNNY STUFFZ!!!!!!!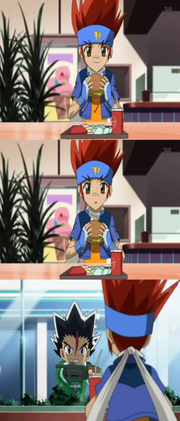 Community content is available under
CC-BY-SA
unless otherwise noted.