| | | |
| --- | --- | --- |
| | This user was Beypedian of the Month in March 2013 | |
You have entered the greatest userpage on earth Welcome, <insert name here/>
MEEE!
Hello my name is Synch, Tat, Sink, Synchro, Sync, Mason (Very manly name), etc. I am a user here that edits everyday and go chat. I love Beyblade and will never give it up. My first Beyblade was a Draciel V2. I started Beyblade halfway through V-Force. I thought it was sick so I watched the whole season then watched the first season and waited to G-Rev. After G-Rev, I went on a beyblade shopping spree and bought like 5000000000 Old Gen beyblades. I kept playing and battling waiting for the Metal Saga. During that time though I kinda went back and more into depth with Yu-Gi-Oh! I bought a lot of cards and all. I waited till they finally announced Metal Fusion and kept watching from there. Then in the summer of 2011 I wandered onto this wikia. I waited until November to actually make an account for some reason O.o, then I made an account and found chat in about January of 2012 :/. I know, I'm an idiot, but I am generally an outgoing, calm, nice, and competitive person. Other things I like are Yu-Gi-Oh!, Pokemon, and Bakugan (Well I used to LOVE it until it ended.) My favorite Bakugan was Ingram he was sick. My favorite Pokemon is Shaymin by farrrrrrrrr. It's so cuteeeeeeeeeeeee <3. Some Yu-Gi-Oh decks I like and have IRL are Archfiend, Constellar, Six Samurai, E-Hero/Neos, and Chaos Dragons. Some of my favorite cards are Slifer the Egyptian God Card, Constellar Omega, ALL of the Six Samurai and the Legendary, Red Dragon Archfiend, Blackwing Armor Master, Elemental Hero the Shining, Chaos Neos, and my favorite card Elemental Hero Shining Flare Wingman. I also like anime like, Naruto, Fairy Tail, Attack on Titan, Bleach, and One Piece. (All in order) Well thats me!
My Friends
Fusion (I think he is in my top 3 best friends on this wikia)
Des (Definately is this hothead on my top 3.)
King (Troller and Jokester also one of my best friends.)
Nexus (My dueling buddy and tag mate. I will one day beat you Nexus. :<)
Titi (Also one of my dueling buddy and best friend probably in my top 3 cuz of his guidence.)
Sam  (Great friend and random dude. He could be a Prime Minister or President :O) 
Ana (The fast typer, most talkative and randomest person I know. Also my ex but we're still great friends)
Aura (My editing buddy :) Also one of my best friends)
Spirit (Srit is super quiet but awesome when you get to know her well. She is like my editing role model!
Ed (Ed is a great friend and editor he is one of the reasons why we are here.)
TBC
Beyblade Wiki Arcs (My Point Of View)
Beyblade Fanon
Happy Families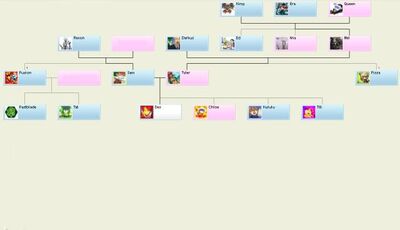 Noob Invasion
Role Play
Beyblade Wikia Awards Ceremony Arc
Beyblade Wikia Downhill Population
Beyblade Wikia Risen
Community content is available under
CC-BY-SA
unless otherwise noted.