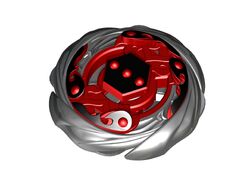 Hey Guys, It's LOP, for those of you who know me before here or have heard about it from me here. I used to do a somewhat Daily blog on Bakugan Users Wiki, called BakuBlog. I have somewhat grown out of Bakugan, it doesn't intrist me as much as Beyblade does. So I'm gonna test something, I'm going to try to do a somewhat daily blog here, if it's okay with the admins like Ed. On BUW, we had 120 Issues. So I'm going to try it here. First Issue will be published next Tuesday or Wednesday. Please comment and give feedback.
- LOP
Are you interested in reading BeyBlog?
Do you think the name should be BeyBlog or BladersBlog?
Should BeyBlog Be Weekly or Daily?
Also, a Subscribe template will be made so every time a new BeyBlog is posted, you will get a message.

My Beys of Fire Will Never Stop Their Chaotic Destruction!

18:46, December 24, 2011 (UTC)
Community content is available under
CC-BY-SA
unless otherwise noted.